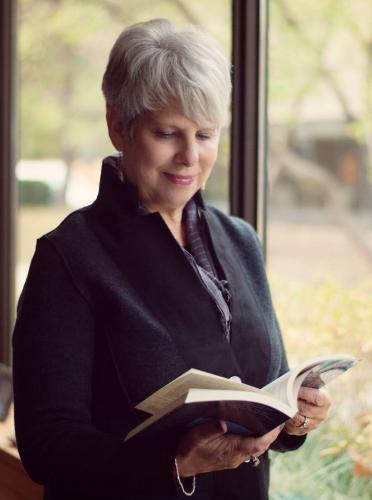 Karyn D. Kedar, Rabbi Emerita
Rabbi Kedar led our congregation in 2009 from Glenview to its current home in Deerfield. She envisioned our new award-winning building as a sacred home which would speak the language of BJBE, incorporating our core values and mission in every detail of the design. "We gather in the Village Center to find our essential selves and engage in our sacred community. Wherever we congregate we find a pocket of holiness."
Rabbi Kedar is a widely published author and poet. Her published books include Amen: Seeking Presence with Prayer, Poetry, and Mindfulness Practice, CCAR Press; Omer: A Counting, CCAR Press; God Whispers: Stories of the Soul, Lessons of The Heart, Jewish Lights. She has created liturgical work which appears in Mishkan T'filah: A Reform Siddur, CCAR Press. She is published in numerous anthologies.
Rabbi Kedar is a lifelong student of matters of the spirit, teaching and writing about what she learns in various communities around the country and in Israel.
Follow Rabbi Kedar on Instagram @kkedar
You can reach Rabbi Kedar at kkedar@bjbe.org.
Follow Rabbi Kedar on Twitter @kkedar
Or visit karynkedar.com