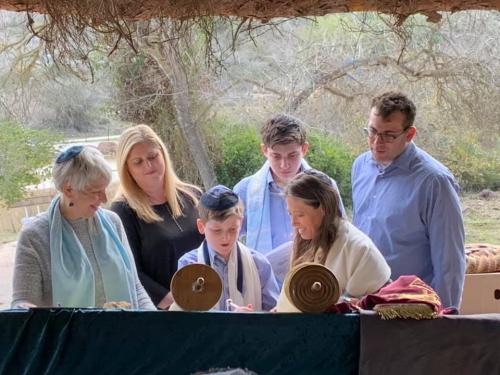 Thank you for your interest in B'nai Jehoshua Beth Elohim! We are a diverse congregation with about 1000 families, including many interfaith families. BJBE welcomes new members because we believe that each family/person brings talents, energy and perspective that enrich us.
BJBE offers dynamic, innovative programming to our members and guests. We provide an active community to those who wish to make a difference, a caring community to those less fortunate, and a nurturing community to those seeking connection.
Whether your interest is a Jewish education for your children, experiencing a variety of worship services, thought-provoking adult education, or repairing the world, we have activities to introduce those looking for a spiritual home to our community.
BJBE is open for tours (by appointment only). Contact Susie Wexler for more information or to schedule a time: swexler@bjbe.org, 847.940.7575
Ready to join? Contact Sarabeth Levine for the membership packet or link to fill out your membership application online.