O Adonai, our God, let the words of Torah be sweet in our mouths, and the mouths of Your people Israel, so that we, our descendants and the descendants of all Your people Israel may know You by studying your Torah for its own sake.
Blessed are You, Adonai, who teaches Torah to Your people Israel.
-Mishkan T'filah
_______________________________________________________
At BJBE, life-long learning is a priority because it empowers us to make informed decisions about our Jewish lives, increases our Jewish literacy, adds substance and spiritual meaning to our lives, fosters Jewish autonomy and continuity, and builds our community.
Visit the links in the sidebar for information about our many adult learning opportunities.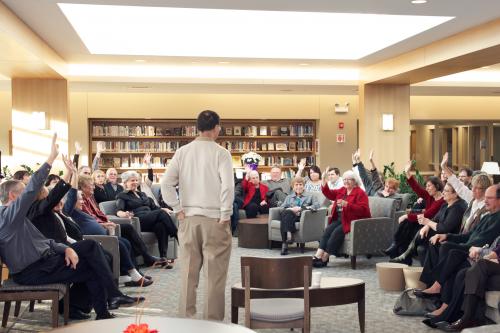 For more information about Adult Education, contact Andrew Abrams, Chair of the Adult Education Committee.