Dear Friends,
Summer Worship Schedule begins this Friday, June 22. Friday Shabbat services will begin at 6:30 PM.
BJBE is partnering with North Suburban Synagogue Beth El for Sounds of Summer: A Late Night Campfire Sing-Along featuring songleader Rachel Rosenberg and our very own Cantor Ross Wolman, Saturday, August 4 at 9:30 PM at Beth El, 1175 Sheridan Road, Highland Park, IL. Tickets are $5 per person. RSVP to Ali Drumm at adrumm@nssbethel.org or 847-432-2040.
As we move into the summer months, we will be closing the building on Sundays when there are no activities scheduled. This decision was made to reduce our operating expenses, hopefully without impacting the level of service we provide. If you have a need for the building to be open on a Sunday when it is scheduled to be closed, please contact me at 847-940-7575, ext. 118 to make arrangements. Closings are listed on the BJBE calendar accessible on our website.
The building is scheduled to be closed this Sunday, June 24 following Project Nourish at 10:00 AM.

L'Shalom,
Arlene

UPCOMING PROGRAMS
BJBE Stars Business Networking Group will meet this Wednesday, June 20 at 7:30 AM. This is a great opportunity to network with other BJBE members to share information about your company and experience, and exchange networking contacts. The group also offers transition assistance. For additional information contact Ira Singer at Ira@mosaicconstruction.net.
The BJBE Men's Club will meet this Wednesday, June 20, 7:30 PM at BJBE. We are hoping for another great turnout. We will be discussing next year's events including the Golf Outing this June, the Daddy/Daughter Dance, Monday Night Football, the Poker Tournament, and Dinner Study Sessions. Everyone is welcome to help set direction.
Project Nourish will meet this Sunday, June 24 at 9:00 AM in the kitchen. Everyone is welcome to join our friendly group of volunteers as we make and assemble lunches for those who need them in the city and Lake County. For more information please contact Merrilee Waldron.
Enjoy a summer evening under the stars with the BJBE Post Carpool Club. We will be meeting at CHICAGO BOTANIC GARDEN Tuesday evening, June 26th. Music on the Esplanade begins at 6:00 PM, featuring BOPOLOGY (a Swing Ensemble). Admission is free with a membership parking sticker. If you do not have one, let us know and we will try to connect you with someone else attending who is a member. Bring your own dinner and beverage, we will provide dessert. We will also be meeting at RAVINIA Sunday, July 29th for the 5:00 PM concert (gates open at 3:00 PM). Lawn tickets for the Tchaikovsky "1812" Spectacular are $10.00. Please bring an appetizer, side, or dessert to share. Participants are responsible for ordering their own tickets. Friends and family of BJBE members are welcome to attend both events.
Post Carpool Club events are planned for the enjoyment of "mature" BJBE members who have no children or children who are post confirmation age. Contact Carol Berger 847 205-9793, ponderer4552@sbcglobal.net to indicate you will be joining us at the Botanic Garden, and/or Ravinia. Friends and family of BJBE members are welcome to attend both events.

MEN AND WOMEN---ALL GOLFERS WELCOME at the 3rd Annual Golf Scramble-sponsored by Men's Club. Friday June 29: 1:30 PM WARM UP AND LUNCH; 2:30 PM SHOT GUN START. Traditions at Chevy Chase, 1000 Milwaukee Ave, Wheeling. $75 per person includes golf with cart, box lunch (choice of turkey, roast beef or veggie sandwich, chips, soft drink and cookie). Golf will be a best ball scramble. Prizes for low score and closest to the hole on par 3's. See our flyer at: http://bjbe.org/sites/default/files/docs/BJBE_GOLF.pdf for details.
The upcoming Sisterhood Membership Kickoff of Chips, Dips, Quick Salsa Tips and Margaritas will be held July 11 at 7:30 PM to meet and mingle with new sisterhood members at BJBE. Bring a friend! For more information visit: www.bjbesisterhood.com.
BJBE has the honor of hosting Lynn Magid Lazar, International President of Women of Reform Judaism during the weekend of July 13-15. Don't miss out on hearing this inspiring speaker, starting with Shabbat services on Friday night, July 13, where she will deliver the sermon. On Saturday morning, there will be two learning sessions, "Membership, Leadership & Recruitment" and "Dealing with Difficult People", with a luncheon in between. (Reservations are required for luncheon.) On Sunday, July 15, the topic of the session will be "Fingers of WRJ Spirit Going Throughout the World", followed by a luncheon. Reservations for luncheons should be sent to Sharon Sabin, 3843 Russett Lane, Northbrook. For questions, contact Gloria Kaiz at gloria@kaizs.com. We hope to see you there. All BJBE members are welcome. There is a small charge for all meals.

WORSHIP SERVICES

Shabbat Services
Our summer worship schedule begins this week, Friday, June 22. Shabbat Service begins at 6:30 PM.
Shabbat Mornings at BJBE feature our Kol Shabbat Service every week from 9:30-10:45 AM. This service is followed by our Torah Study at 11:00 AM. This week's Torah Study will be led by Hedda Schless.
Our weekday Morning Minyan meets every Wednesday in the BJBE Chapel from 6:45 AM to 7:15 AM. For an audio CD to help you learn the weekday melodies, click here to contact Rabbi Stoller.
Wine, Cheese and Music Minyan.
Join us this Wednesday evening, June 20, from 6:45 to 7:15 PM for a special evening minyan led by BJBE's own talented musicians Andy Dennen, Marcus Newman and Gary Schaffel. Wine & cheese will be served as we lift our voices in song and prayer. This is a deeply spiritual way to transition into the evening, so stop in on your way home from work or on your way to a temple meeting to experience beautiful music, pray together in community, and be present for fellow congregants who need to say Kaddish for a loved one. The Wine, Cheese & Music minyan is held on the first and third Wednesdays of each month.
Our live video streaming of our services continues for most Friday evening Shabbat services in the Sacred Hall. This service extends the walls of our congregation and allows access to our sacred community for those unable to attend in person. Our streaming is accomplished through a fixed camera at the rear of the Sacred Hall and is only active during services. Sound is picked up by the microphones used by the clergy. To view our live or recorded streams, please click here. You may have to watch an initial commercial before the stream begins, but this is a free and open program accessible to anyone. Questions? Click here to contact Arlene Mayzel.

MORNINGS AT BJBE
Wednesday Morning Minyan: Our weekday morning Minyan meets every Wednesday in the BJBE Chapel from 6:45 AM to 7:15 AM. Click here to contact Rabbi Stoller for an audio CD of the weekday prayer melodies.

Thursday T'ai Chi Ch'uan: We are now offering a weekly Thursday morning T'ai Chi class led by Dr. Drew Serlin at 7:30 AM. These classes are now offered at no charge! Enhance the energy of your mind, body, and spirit and gain sensitivity, focus, and balance for your life. We hope you can join us for this amazing experience.


SOCIAL ACTION AND TZEDAKAH
Collections, Collections, Collections!! We collect a variety of items for donations. Please check out the bins by the Tzedekah nook and donate items as you can.
Shoes - donated to Share Your Soles
Toiletries - travel size soaps, lotions, toothpaste, shampoo, etc. are given to shelters or food pantries
Hearing aids - given to The Ark to be used for parts in fixing clients' hearing aids
Eyeglasses - given to Lions Clubs International to be reused
Cell phones - given to women's shelters to be programmed for emergency use
Diapers - given to shelters and food pantries
Batteries - to be recycled
Ink cartridges - to be recycled
Need a ride to or from Temple? Need a ride to or from a medical appointment? The Caring Committee has a Transportation Assistance Program to help. Please contact Marti Greenberg by email or at 847-945-4442 for more information and/or if you are in need of a ride. If a ride is needed for Shabbat Services, please contact Marti no later than Thursday if possible so that arrangements can be made.

June Tzedakah-Jewish National Fund
JNF is a global environmental leader planting 250 million trees, building over 210 reservoirs and dams, developing over 250,000 acres of land, creating more than 1.000 parks, providing the infrastructure for over 1,000 communities, bringing life to the Negev Desert and educating students around the world about Israel and the environment. www.jnf.org. 847-656-8880. Please give generously.
BJBE is certified as a Safer Synagogue by Jewish Community Abuse Resources, Education & Solutions (JCARES). Our leadership has been trained in understanding the impact of abuse across the lifespan and improving access to support for congregants experiencing abusive situations.
For more information, please contact the clergy at 847-940-7575.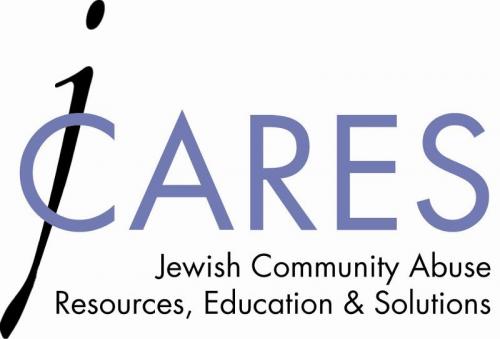 ANNOUNCEMENTS
OSRUI Prospective Camper Family Tour
Sundays at 1:00 p.m. - June 24, July 8, July 29th
See our website for more information: http://osrui.urjcamps.org/about/prospective_camper_family_tours/
Sisterhood is having its Annual Resale on Friday, August 3 - Monday, August 6. Please save clothing and other items to donate to this effort. We will be collecting donations at BJBE on Wednesday, August 1 and Thursday, August 2.
For the third year, BJBE has entered into a partnership with Primrose Valley Farm, a local Community Supported Agriculture (CSA) initiative that is committed to farming not only ethically and responsibly but also Jewishly. Shares can be purchased for $75 for an Organic Apple Share to $600 for a weekly Standard Vegetable share. A Tikkun Olam share is also available for $100. For more information, visit their website. The first pick-up is this Wednesday, June 20.
Please save the date for a musical weekend with our Artist-in-Residence Josh Nelson, November 2-4, 2012. Watch for details in the coming months.


Register for Programs at OSRUI!
Lehrhaus is open to all adults interested in lifelong Jewish learning and living. June 28-July 1: Jews and Christians: Siblings, Enemies and/or Friends?; RABBI DAVID FOX SANDMEL
July 12-15: Boundaries and Markers of Jewish Experience in Text and Contemporary Art; RHODA ROSEN, PhD and RABBI ERIC SIROKA
For information see the OSRUI website www.osrui.org, emailbgordon@urj.org or call 847-239-6984. URJ Olin-Sang-Ruby Union Institute (OSRUI) is the Union for Reform Judaism camp located in Oconomowoc, Wisconsin.

JUDAICA (GIFT) SHOP
Need a gift? Make certain to visit your new Judaica Shop to do all your gift shopping. See the large selection of Israeli-made items sure to delight anyone. There are especially lovely talit made in Israel, certain to please any young person for use at a Bar or Bat Mitzvah. Open after Friday night services, on Sunday mornings during religious school and/or by special appointment. For more information, please call Julie at (847) 299-3528, Barbara at (847) 559-0076, or Audrey at (847) 788-9084.
The BJBE Judaica Shop is now online! Click here to start shopping!
Looking for a fun and easy way to meet other BJBE members? How about helping out in the Judaica Shop while your child is in Sunday or Hebrew School? Don't worry -- we will train you! For information, please call Sharon Poteshman at (847) 564-2998.