Dear Friends,
Upcoming Events
This Friday - Mizmor L'Shabbat & Sisterhood WRJ Centennial Celebration
Tuesday, February 26 - Current Issues in Israel & Israeli Politics
Sunday, March 10 - BJBE Blood Drive
Sunday, March 17 - Singing for S'mores
On Thursday, February 28, we are switching BJBE's phone service to a new provider and will have a 30 minute period with no phone service (we are not exactly sure what time). Callers will get a busy signal. In an emergency, please call 847-921-7700.
A special thanks to the wonderful chairs (dinner: Kim Gordon and Gail Brodson; carnival: Susie Selbst, Jeff Blumberg and Leah Kieffer) and over 100 amazing volunteers for our Purim activities this weekend. Check the BJBE Facebook page for pics.
Congregation BJBE looks forward to celebrating the B'nai Mitzvah of Maddie Ofner and Zach Ofner at the morning service this Saturday . Mazel tov to Maddie, Zach and their family.
L'shalom,
Arlene
Arlene Mayzel
Operations Director
847-940-7575, ext. 118
amayzel@bjbe.org

UPCOMING PROGRAMS
The Symposium: Basic Judaism
Tuesdays, February 26 & March 5; 10:00 - 11:30 AM
Instructor: Rabbi Mark Shapiro
Men's Club presents its Dinner Study Sessions with some new topics for the spring:
Current Issues in Israel & Israeli Politics with Ezra Kedar, Tuesdays, Feb 26 & Mar 12.
Churchill and the Jews with Bill Haase, Monday, Apr 8.
A Historian Looks at Anti-Jewishness, It's History and It's Causes with Bill Haase, Monday, Apr 29.
Sessions with dinner will start at 7:30 PM. All this for only $8/session ($5 additional at the door). Everyone Welcome! Click on the above links for more information.
Loop Lunch & Learn, Wednesday, February 27, 12:00 - 1:00 PM
55 W. Monroe, 12th floor. For more information, contact Mark Brodson at mbrodson@l-rep.com
How to Lead a Seder, Monday, March 4, 7:30 PM
Join Marcus Newman as we explore the Passover Seder. EVERYONE is welcome! For more information, click here.
In less than one hour you can save 3 lives! Donate at BJBE'S Blood Drive on Sunday, March 10 from 8:30 am - 12:30 pm. Register with Alison Bloom @ 847-831-0593 or blooddrivebjbe@gmail.com - Qualification information is available at www.lifesource.org. Three volunteers also needed to help that day.
"The Jewish Gospels: The Story of the Jewish Christ": An Interfaith Dialogue, Sundays, March 10 & 17, 9:45 - 10:45 AM; Instructors: Rabbi Brian Stoller & Rev. Dr. Zina Jacque, Community Church of Barrington
The Symposium, Tuesdays, March 12, 19 & April 2; 10:00 - 11:30 AM
Book discussion: The Eternal Journey: Meditations of the Jewish Year" by Jonathan Wittenberg. Instructor: Rabbi Karyn Kedar
Using this collection of beautiful essays, Rabbi Kedar will lead us in exploring the moral and theological themes of the holidays and seasons of the Jewish year.
Reform Cantors of Chicago presents Singing for S'mores: A Fundraising Concert for OSRUI Scholarships; Sunday, March 17 at 3:00 PM at BJBE. Participants include area Cantors & Soloists, Rabbis, youth choirs and OSRUI songleaders. Raffle for two 2-week sessions at OSRUI & more! Tickets begin at $18/adults, $10/camp-age kids 7-17. For info and to purchase tickets go to: singingforsmores.eventbrite.com. We are in need of volunteers for this event. If you would like to help sell tickets, sell raffle tickets or bake treats, please contact Bonnie Koss at kossarms@comcast.net. We especially need people who are at Caruso on Sunday mornings.
"A Cloud Upon the Mountain": Standing at Sinai, in Watercolors
Mondays, April 8, 15 and 22; 7:00 - 9:00 PM
Instructors: Cantors Jennifer Frost and Marla Snyder
Explore themes of Sinai as represented in midrash and legend and express what they mean to us in our own lives using watercolor. Enrollment is limited to 10 students. To register, email Daniella Dubrow at ddubrow@bjbe.org. No artistic experience or talent required!
Torah Study: The Book of Exodus
Instructors: Rabbi Karyn Kedar & Rabbi Brian Stoller
Saturdays
11:00 a.m.-12:00 p.m.
Talmud Study: Tractate Berakhot (Blessings)
Instructor: Rabbi Brian Stoller
Wednesdays, 7:50-8:50 a.m.
For more information about the Center for Adult Learning, contact Michael Kahn at kahncm@gmail.com or Ruth B. Miller at rmiller702@aol.com.
YOUTH PROGRAMS
Misgeret: Framing My Jewish Identity Through The Arts is coming back for a second weekend! 8th-12th Graders, join us March 8-10th with master artists in digital arts, visual arts, or music. The cost is FREE! Sign up online and contact Emily with questions at eschwartz@bjbe.org.
Attention Youth Groups: It's time for the Chocolate Seder on Saturday, March 16th! The SYG is hosting its annual fun and delicious twist on the traditional Passover Seder, where everything is made out of chocolate! 2-4PM in the Multipurpose Room. 4th-8th graders are welcome to attend, 9th-12th graders are leading. The cost is $5. Please contact Emily with questions at eschwartz@bjbe.org. Register online here.
SYG Comedy Night Out! After hosting the Chocolate Seder on March 16th, the Senior Youth Group will head out for the evening with dinner and a hilarious improv show at the Laugh Out Loud Theatre in Schaumburg. Cost $15, please RSVP to Emily at eschwartz@bjbe.org.
SYG Trip to The Illinois Holocaust Museum and Education Center on Sunday, April 7th, right after Chai School, the Senior Youth Group will visit and learn in honor of Yom Hashoah, Holocaust Memorial Day.
Save the date for SYG Paint Ball: Sunday, April 27th! Details coming soon.
See PORTALS to meaning and purpose, 2012/13 for additional programming information.
SERVICES
Friday, March 1 at 7:30 PM, Mizmor L'Shabbat featuring our uplifting T'filah Band. Sisterhood celebrates 100 years of WRJ!
Shabbat Mornings at BJBE feature our Kol Shabbat Service every week from 9:30-10:45 AM. This service is followed by our Torah Study at 11:00 AM.
Wednesday Morning Minyan: Our weekday morning Minyan meets every Wednesday in the BJBE Chapel from 6:45 AM to 7:15 AM. Click here to contact Rabbi Stoller for an audio CD of the weekday prayer melodies. Join us Wednesday evening at 6:45 PM for the Music & Study Minyan led by congregants Julie Webb and Tracy Friend. Please join us to pray in community, say kaddish and fulfill the mitzvot of daily worship. Julie and Tracy create a meaningful experience to refresh your soul. All Wednesday evening minyans will now be held in the Chapel from 6:45 - 7:15 PM. The Music Minyans led by Andy Dennen, Marcus Newman and Gary Schaffel are held the first and third Wednesdays of the month. The Music & Study Minyans led by Julie Webb and Tracy Friend are held the fourth Wednesday of each month.
Our live video streaming of our services continues for most Friday evening Shabbat services in the Sacred Hall. This service extends the walls of our congregation and allows access to our sacred community for those unable to attend in person. Our streaming is accomplished through a fixed camera at the rear of the Sacred Hall and is only active during services. Sound is picked up by the microphones used by the clergy. To view our live or recorded streams, please click here. You may have to watch an initial commercial before the stream begins, but this is a free and open program accessible to anyone. Questions? Click here to contact Arlene Mayzel.
MORNINGS AT BJBE
Wednesday Morning Minyan: Our weekday morning Minyan meets every Wednesday in the BJBE Chapel from 6:45 AM to 7:15 AM. Click here to contact Rabbi Stoller for an audio CD of the weekday prayer melodies.
Thursday T'ai Chi Ch'uan: We are now offering a weekly Thursday morning T'ai Chi class led by Dr. Drew Serlin at 7:30 AM. These classes are now offered at no charge!Enhance the energy of your mind, body, and spirit and gain sensitivity, focus, and balance for your life. We hope you can join us for this amazing experience.

SOCIAL ACTION AND TZEDAKAH
PADS Lake County - BJBE is joining the fight against homelessness by staffing the PADS shelter at First Presbyterian Church of Deerfield, 824 Waukegan Rd, on the 4th Sunday of each month. Interested in volunteering? Questions? Contact Ruth Miller at oogiyot@comcast.net.
Join the efforts of BJBE's Green Team as we reduce waste and take turns washing dishes at our paperless onegs!
Sign up for a date to help: March 15, April 19, May 17
Time: 6:45 - 8:15 p.m. or 8:45 - 10:15 p.m.
Contact Susan Swidler (susanaswidler@aol.com) to reserve your date.
Change the way you live, one step at a time.

Collections, Collections, Collections!!
Please drop off items in the BJBE Tzedakah Nook
NEW LIST! Collecting the following items for guests of PADS Deerfield:
Pillow cases, queen size flat sheets, men and women's underwear, diapers and wipes.
Currently not collecting food items, toys, books, games or DVDs for PADS
Also collecting:
Box Tops for Education
Toiletries - given to Niles Township Food Pantry
Hearing aids - given to The Ark to be used for parts in fixing clients' hearing aids
Eyeglasses - given to Lions Clubs International to be reused
Cell phones - given to women's shelters to be programmed for emergency use
Diapers - given to shelters and food pantries
Batteries - to be recycled
Ink cartridges - to be recycled
We are no longer collecting shoes!
Need a ride to or from Temple? Need a ride to or from a medical appointment? The Caring Community has a Transportation Assistance Program to help. Please contact Dolly DeCaro, 847-296-5902, dolnu18@wideopenwest.com for more information and/or if you are in need of a ride. If a ride is needed for Shabbat Services, please contact Dolly no later than Thursday if possible so that arrangements can be made.
February Tzedakah
Jewish Family Services - JCares - www.jcfs.org

BJBE is certified as a Safer Synagogue by Jewish Community Abuse Resources, Education & Solutions (JCARES). Our leadership has been trained in understanding the impact of abuse across the lifespan and improving access to support for congregants experiencing abusive situations. For more information, please contact the clergy at 847-940-7575.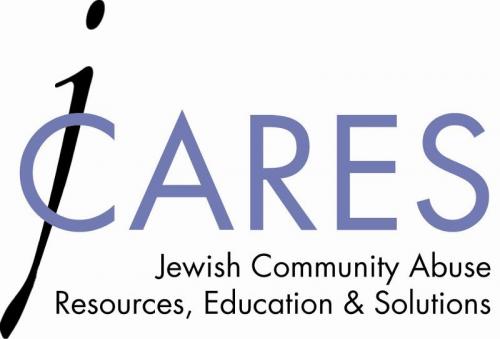 ANNOUNCEMENTS
The BJBE Sisterhood Lox Box is back! Saturday, March 9
Enjoy a delicious breakfast delivered to your home or send to your friends and family as a gift. Price is $29 with lox, $22 without. Orders due now! To order click here. Questions? Contact Lois Perlman lillo5@comcast.net , 847-537-4556 or Sheila Gates proreps1@hotmail.com, 847-299-3838. Packers needed March 8 & 9; drivers needed on March 9.
The Sisterhood is seeking premiums, samples or promotional items to be included in the Lox Boxes. If you or an individual or business you know would like to donate premiums, please contact Lois Perlman or Sheila Gates.
Center for Jewish Genetics Education and Screening Program, Tuesday, April 23 at Congregration Beth Shalom. Genetic screening for 18 disorders. $180 program fee. Reservations required. Contact Taryn Brickman at 312-357-4988 or TarynBrickman@juf.org to sign up.
The BJBE Caring Community has prepared a list of resources for those of us who are caregivers. This can be very helpful when you or your loved one has need of extra care. There is a copy of this in the office for your convenience. (ask Arlene) You can also find it on the temple's website.
JUDAICA (GIFT) SHOP
Need a gift? Make certain to visit your new Judaica Shop to do all your gift shopping. See the large selection of Israeli-made items sure to delight anyone. There are especially lovely talit made in Israel, certain to please any young person for use at a Bar or Bat Mitzvah. Open after Friday night services, on Sunday mornings during religious school and/or by special appointment. For more information, please call Julie at (847) 299-3528 or Barbara at 847-559-0076.
Looking for a fun and easy way to meet other BJBE members? How about helping out in the Judaica Shop while your child is in Sunday or Hebrew School? Don't worry -- we will train you! For information, please call Arlene Wineberg - 224-676-1112.