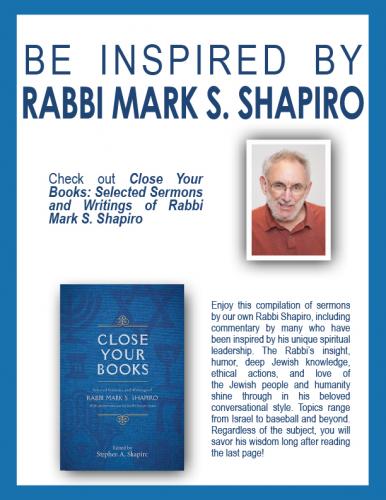 Rabbi Shapiro's book is available in the BJBE Library... and now on Amazon!
Enjoy this compilation of sermons by our own Rabbi Shapiro, including commentary by many who have been inspired by his unique spiritual leadership. The Rabbi's insight, humor, deep Jewish knowledge, ethical actions, and love of the Jewish people and humanity shine through in his beloved conversational style. Topics range from Israel to baseball and beyond. Regardless of the subject, you will savor his wisdom long after reading the last page!
And, click here to see a video from the book signing program!