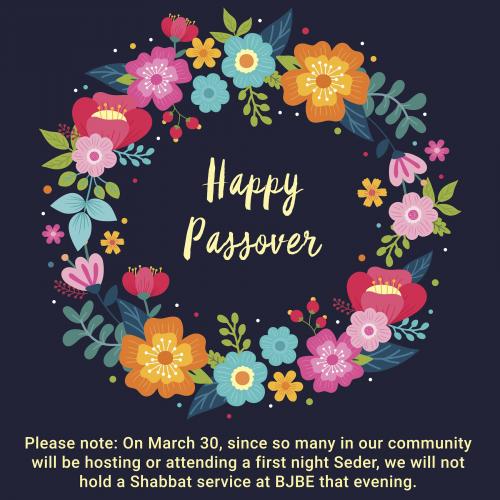 Happy Passover from BJBE!
Please note: On March 30, since so many in our community will be hosting or attending a first night Seder, we will not hold a Shabbat service at BJBE that evening.
HUGS Chocolate Seder
March 25, 2018, 2:00-3:30 p.m.
BJBE is proud to participate in this year's HUGS Chocolate Seder, hosted at Congregation Beth Shalom, 3433 Walters Ave., Northbrook.
Congregational Second Seder
Saturday, March 31, 2018, 5:30 p.m.
Join us as we experience the spiritual freedom of Pesach surrounded by family and our multi-generational community. We will sing, pray, and enjoy the wonderful tradition of our heritage.
Learn more & register >>