Help support our teens traveling to Kolin & Israel!
Donations are always greatly appreciated! Donate here >>
The beautiful art collection displayed in the Village Center is for sale to benefit the 2018 teen trip to Kolin and Israel. If you would like to purchase any of these lithographs, serigraphs, or etchings, please contact Sue Schloss or 224-558-5700 or Susi Goldstein or 312-371-1224. Online catalogue available here.
Quest for Kolin 20th Anniversary Alumni Event & Fundraiser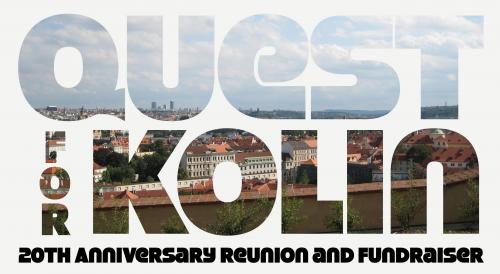 Saturday, February 17, 2018, 7:00pm at BJBE
Food, Drink, Fundraising, and Fun
Online registration is closed. Walk-ins welcome Saturday night with cash/check.
Pizza 'n Pints for a Pilgrimage
Saturday, February 24, 2018, 5-8pm and Sunday, May 27, 2018, 12:00-2:00 pm at BJBE


We are raising money by raising a pint for the kids to go to Kolin and Israel! Join us for two events as we brew a true Czech Pilsner!
Register here >>
You're invited to the Barre - at SALT Fitness!
Sunday, March 4th, 2:30- 4:00pm at SALT Fitness, 984 Willow Rd., Northbrook
Join us for a premier barre class to increase your core strength while raising funds for the Teen Mission to Kolin & Israel! $50 includes the class on March 4th PLUS 3 additional classes to be used for barre or cycle classes!
Register here >>
Bake Sale
Saturday, March 11, 2018, 4:30pm at BJBE
Teens will be selling dessert at the Post Carpool Club and Families with Young Children events. A portion of the proceeds from the Post Carpool Club event will also go towards sending teens to Kolin.
Potbelly's Deerfield Fundraiser
Tuesday, March 13, 2018, 5:00-8:00pm
Enjoy a delicious meal and a portion of your purchase will help support the Teen Mission to Kolin & Israel
The Kolin Kanteen at the Beit Cafe
Sundays, 9:00am-12:30pm when JLC Sunday is in session
___________________________________________________________________
BJBE 2018 Teen Mission to Kolin and Israel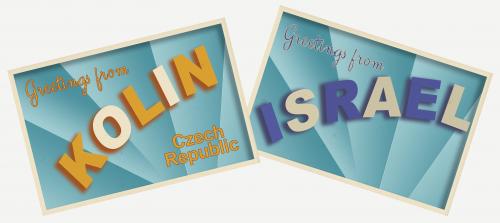 June 14-June 25, 2018
Led by BJBE clergy and Ezra Kedar, we'll tend to the graves of those who once prayed with our Kolin Torah Scrolls in the Czech Republic, visit Terezin Concentration Camp, and stroll the streets of picturesque Prague. We will then journey home to Israel where we'll savor as much of our beautiful country as possible, from the Knerret in the North, to Masada in the South, and beautiful Jerusalem at the heart.
For more information, please contact Dani Glass.