Dear Friends,
Upcoming Events
Sunday, March 10; BJBE Spring Blood Drive
Sunday, March 17; Singing for S'mores Campership Concert
Monday, March 18; Women's Seder
Tuesday, March 26; Congregational Passover Seder
(See below for details and registration information)
BJBE welcomes the 2nd Misgeret teen cohort this weekend made possible by a URJ grant - "Framing Your Jewish Identity through the Arts"
Congregation BJBE looks forward to celebrating the Bat Mitzvah of Yael Sheinfeld at the morning service this Saturday . Mazel tov to Yael and her family.
Please note, Daylight Savings time begins Sunday, March 10 at 2:00 AM. Please adjust your clocks for Sunday morning activities at BJBE!
L'shalom,
Arlene
Arlene Mayzel
Operations Director
847-940-7575, ext. 118
amayzel@bjbe.org
UPCOMING PROGRAMS
How to Lead a Seder, Monday, March 4, 7:30 PM
Join Marcus Newman as we explore the Passover Seder. EVERYONE is welcome! For more information, click here.
***CANCELLED*** The Symposium: Basic Judaism
Tuesday, March 5; 10:00 - 11:30 AM; Instructor: Rabbi Mark Shapiro
Men's Club presents its Dinner Study Sessions with some new topics for the spring: Current Issues in Israel & Israeli Politics with Ezra Kedar, Tuesday, Mar 12 and Thursday, April 18 (note rescheduled date)
Churchill and the Jews with Bill Haase, Monday, Apr 8.
A Historian Looks at Anti-Jewishness, It's History and It's Causes with Bill Haase, Monday, Apr 29.
Sessions with dinner will start at 7:30 PM. All this for only $8/session ($5 additional at the door). Everyone Welcome! Click on the above links for more information.
In less than one hour you can save 3 lives! Donate at BJBE'S Blood Drive on Sunday, March 10 from 8:30 am - 12:30 pm. Register with Alison Bloom @ 847-831-0593 or blooddrivebjbe@gmail.com - Qualification information is available at www.lifesource.org. Three volunteers also needed to help that day.
"The Jewish Gospels: The Story of the Jewish Christ": An Interfaith Dialogue. Sunday, March 10, 9:45 - 10:45 AM
Instructors: Rabbi Brian Stoller & Rev. Dr. Zina Jacque, Community Church of Barrington
Sunday, March 17, 9:45 - 10:45 AM
Instructor Brian Stoller
Jewish and Christian ideas about God, the messiah, and especially Jesus, are in many ways fundamentally different. But it wasn't always that way. Noted Talmud professor Daniel Boyarin, in his book, The Jewish Gospels: The Story of the Jesus Christ, argues that what we know as the Christian concept of the messiah is an idea that originated within Judaism itself. Join us for dialogue and discussion about this fascinating topic. Click here for Sunday's handout from Rev. Jacque.
The Symposium, Tuesdays, March 12, 19 & April 2; 10:00 - 11:30 AM
Book discussion: The Eternal Journey: Meditations of the Jewish Year" by Jonathan Wittenberg. Instructor: Rabbi Karyn Kedar
Using this collection of beautiful essays, Rabbi Kedar will lead us in exploring the moral and theological themes of the holidays and seasons of the Jewish year.
Explore Rosh Chodesh Nisan, Tuesday, March 12, 7:30 pm
Please join us as we celebrate Rosh Chodesh Nisan, the first month on the Hebrew calendar (yes really!) Together, we will explore the traditions, customs and rituals of Passover and attempt to connect them with today's contemporary practices. What remains relevant? And to whom? And why? All are welcome for this lively discussion. For information contact Doris Schyman at dschyman@yahoo.com
Reform Cantors of Chicago presents Singing for S'mores: A Fundraising Concert for OSRUI Scholarships; Sunday, March 17 at 3:00 PM at BJBE. Participants include area Cantors & Soloists, Rabbis, youth choirs and OSRUI songleaders. Raffle for two 2-week sessions at OSRUI & more! Tickets begin at $18/adults, $10/camp-age kids 7-17. For info and to purchase tickets go to: singingforsmores.eventbrite.com.
Our Award Winning Women's Seder sponsored by BJBE Sisterhood will once again be held on March 18 at 5:30 PM. Cantor Frost will lead us in prayer, song and story. Our service is open to all women and school age girls and is unique because it presents the Seder from a women's point of view. Before you have the rush and fuss of your own Seder, come to ours, relax (just like the men!), let yourself be served with food and love, and find a new tradition in the old. Send reservation form to Kelly Goldberg, kellygoldberg@me.com.
The BJBE Caregiver Support Group will meet on Thursday 3/21 at 7:30 PM in the Chapel. Rabbi Dan Rabishaw of Seasons Hospice and Palliative Care will speak on Advance Directives and End of Life Decisions. The Support Group is presented in partnership with the BJBE Caring Community and CJE Senior Life, to assist caregivers of adult loved ones and friends. The group is open to the community at no charge.
Participants are welcome to attend just Rabbi Rabishaw's presentation at 7:30. He will be followed by a break, and then a support session lead by licensed social worker, Joan Richman Ente. For further information, contact Carol Berger 847 205-9793 ponderer4552@sbcglobal.net
Congregational Passover Seder, Tuesday, March 26 at 5:30 PM
Participate in a festive Seder led by Rabbi Stoller and Cantor Wolman. Join us as we experience the spiritual freedom of Pesach surrounded by family and our multi-generational community. We will sing, pray and enjoy the wonderful tradition of our heritage. RSVP by March 15. Click here for information. Questions? Call Linda Lorsch at the temple office.
"A Cloud Upon the Mountain": Standing at Sinai, in Watercolors
Mondays, April 8, 15 and 22; 7:00 - 9:00 PM
Instructors: Cantors Jennifer Frost and Marla Snyder
Explore themes of Sinai as represented in midrash and legend and express what they mean to us in our own lives using watercolor. Enrollment is limited to 10 students. To register, email Daniella Dubrow at ddubrow@bjbe.org. No artistic experience or talent required!
Torah Study: The Book of Exodus
Instructors: Rabbi Karyn Kedar & Rabbi Brian Stoller
Saturdays
11:00 a.m.-12:00 p.m.
Talmud Study: Tractate Berakhot (Blessings)
Instructor: Rabbi Brian Stoller
Wednesdays, 7:50-8:50 a.m.

For more information about the Center for Adult Learning, contact Michael Kahn at kahncm@gmail.com or Ruth B. Miller at rmiller702@aol.com.
YOUTH PROGRAMS
Attention Youth Groups: It's time for the Chocolate Seder on Saturday, March 16th! The SYG is hosting its annual fun and delicious twist on the traditional Passover Seder, where everything is made out of chocolate! 2-4PM in the Multipurpose Room. 3rd-8th graders are welcome to attend, 9th-12th graders are leading. The cost is $5 and please Contact Emily with questions at eschwartz@bjbe.org. Register online here.
SYG Comedy Night Out! After hosting the Chocolate Seder on March 16th, the Senior Youth Group will head out for the evening with dinner and a hilarious improv show at the Laugh Out Loud Theatre in Schaumburg. Cost $15, please RSVP to Emily at eschwartz@bjbe.org.
SYG Trip to The Illinois Holocaust Museum and Education Center on Sunday, April 7th, right after Chai School, the Senior Youth Group will visit and learn in honor of Yom Hashoah, Holocaust Memorial Day.
Save the date for SYG Paintball: Sunday, April 27th! Details coming soon.
*************************************
See PORTALS to meaning and purpose, 2012/13 for additional programming information.
SERVICES
Shabbat Service at 7:30 PM, Friday, March 8
Tot Shabbat, Saturday, March 9, 9:30 - 11:00 AM
Pesach, First Day Service, Tuesday, March 26 at 9:30 AM
Pesach, Seventh Day/Yizkor Service, Monday, April 1 at 9:30 AM
Shabbat Mornings at BJBE feature our Kol Shabbat Service every week from 9:30-10:45 AM. This service is followed by our Torah Study at 11:00 AM. Join Rabbi Kedar for lunch at Rabbi's Table at 12:00 PM. Child care available.
Wednesday Morning Minyan: Our weekday morning Minyan meets every Wednesday in the BJBE Chapel from 6:45 AM to 7:15 AM. Click here to contact Rabbi Stoller for an audio CD of the weekday prayer melodies.
Join us Wednesday evening at 6:45 PM for the Music Minyan led by BJBE's own Andy Dennen, Marcus Newman and Gary Schaffel. This is a deeply spiritual way to transition into the evening, so stop by on your way home from work or on your way to a temple meeting to experience beautiful music, pray together in community and be present for fellow congregants who need to say Kaddish for a loved one. All Wednesday evening minyans will now be held in the Chapel from 6:45 - 7:15 PM. The Music Minyans led by Andy Dennen, Marcus Newman and Gary Schaffel are held the first and third Wednesdays of the month. The Music & Study Minyans led by Julie Webb and Tracy Friend are held the fourth Wednesday of each month.
Our live video streaming of our services continues for most Friday evening Shabbat services in the Sacred Hall. This service extends the walls of our congregation and allows access to our sacred community for those unable to attend in person. Our streaming is accomplished through a fixed camera at the rear of the Sacred Hall and is only active during services. Sound is picked up by the microphones used by the clergy. To view our live or recorded streams, please click here. You may have to watch an initial commercial before the stream begins, but this is a free and open program accessible to anyone. Questions? Click here to contact Arlene Mayzel.


MORNINGS AT BJBE
Wednesday Morning Minyan: Our weekday morning Minyan meets every Wednesday in the BJBE Chapel from 6:45 AM to 7:15 AM. Click here to contact Rabbi Stoller for an audio CD of the weekday prayer melodies.
Thursday T'ai Chi Ch'uan: We are now offering a weekly Thursday morning T'ai Chi class led by Dr. Drew Serlin at 7:30 AM. These classes are now offered at no charge!Enhance the energy of your mind, body, and spirit and gain sensitivity, focus, and balance for your life. We hope you can join us for this amazing experience.

SOCIAL ACTION AND TZEDAKAH
The equivalent of a "Newtown massacre" occurs every two weeks in our own Chicagoland community alone. BJBE is collaborating with a grassroots network of faith communities across Chicago to launch Do Not Stand Idly By - A Campaign for Accountability on Gun Violence. The Assembly will be held Sunday, March 17th from 3-4:30 pm at Chicago Sinai Congregation in Chicago (nearby affordable parking and carpooling available). This event is private and by-invitation-only for participants in ourlocal community-based organizing group, United Power for Action and Justice (UPAJ), including BJBE members. Admittance is by ticket only (absolutely no charge or fund raising). Please contact BJBE member, Julie Webb, for a free ticket or more information at jwebb@mstinnovations.com.
PADS Lake County - BJBE is joining the fight against homelessness by staffing the PADS shelter at First Presbyterian Church of Deerfield, 824 Waukegan Rd, on the 4th Sunday of each month. Interested in volunteering? Questions? Contact Ruth Miller at oogiyot@comcast.net.
Join the efforts of BJBE's Green Team as we reduce waste and take turns washing dishes at our paperless onegs!
Sign up for a date to help: March 15, April 19, May 17
Time: 6:45 - 8:15 p.m. or 8:45 - 10:15 p.m.
Contact Susan Swidler (susanaswidler@aol.com) to reserve your date.
Change the way you live, one step at a time.

Collections, Collections, Collections!!
Please drop off items in the BJBE Tzedakah Nook
NEW LIST! Collecting the following items for guests of PADS Deerfield:
Pillow cases, queen size flat sheets, men and women's underwear, diapers and wipes.
Currently not collecting food items, toys, books, games or DVDs for PADS
Also collecting:
Box Tops for Education
Toiletries - given to Niles Township Food Pantry
Hearing aids - given to The Ark to be used for parts in fixing clients' hearing aids
Eyeglasses - given to Lions Clubs International to be reused
Cell phones - given to women's shelters to be programmed for emergency use
Diapers - given to shelters and food pantries
Batteries - to be recycled
Ink cartridges - to be recycled
We are no longer collecting shoes!
Need a ride to or from Temple? Need a ride to or from a medical appointment? The Caring Community has a Transportation Assistance Program to help. Please contact Dolly DeCaro, 847-296-5902, dolnu18@wideopenwest.com for more information and/or if you are in need of a ride. If a ride is needed for Shabbat Services, please contact Dolly no later than Thursday if possible so that arrangements can be made.
March Tzedakah
American Friends of Magen David Adom www.afmda.org
MDA and its team of trained volunteer and professional medical responders depend on AFMDA support to provide the entire nation's pre-hospital emergency needs, including medical, disaster, ambulance and blood services. The MDA National Blood Services Center, located in Ramat Gan, provides 100% of the blood requirements of the IDF and 95% of the blood needs for Israeli hospitals and the general population.
BJBE is certified as a Safer Synagogue by Jewish Community Abuse Resources, Education & Solutions (JCARES). Our leadership has been trained in understanding the impact of abuse across the lifespan and improving access to support for congregants experiencing abusive situations. For more information, please contact the clergy at 847-940-7575.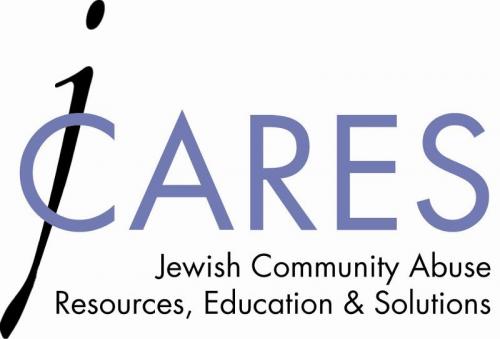 ANNOUNCEMENTS
The Northbrook Lunch and Learn scheduled for Wednesday, March 6 has been cancelled.
The BJBE Men's Club will meet on Thursday, March 14, 7:30 pm at BJBE. Please join us as we put together our Annual Golf Tournament, and discuss projects for next year. Contact Jack Goldberg, jhg63@comcast.net, if you have questions.
Maot Chitim Passover 2013 - Help Feed Needy Jews
Passover Packaging - Sunday March 10 - 10:30 am to 11:15 am @ the warehouse (5990 West Touhy Avenue, Niles, IL.)
Egg Banding - Saturday March 16 - 8:45 pm @ the warehouse (open to people of all ages - stay as long as you wish)
Passover Delivery Day - Sunday March 17 - perishable packaging @ 6 am; delivery of packages begins at 9 am @ the warehouse. Delivery is open to people of all ages in your own vehicle. Children must be 12 years old or older to participate on the Passover Packaging and Delivery Day warehouse work. If you have any questions please contact Brian Aronson at briana@aronsonassociates.com.
The BJBE Caring Community has prepared a list of resources for those of us who are caregivers. This can be very helpful when you or your loved one has need of extra care. There is a copy of this in the office for your convenience. (ask Arlene) You can also find it on the temple's website.

JUDAICA (GIFT) SHOP
Need a gift? Make certain to visit your new Judaica Shop to do all your gift shopping. See the large selection of Israeli-made items sure to delight anyone. There are especially lovely talit made in Israel, certain to please any young person for use at a Bar or Bat Mitzvah. Open after Friday night services, on Sunday mornings during religious school and/or by special appointment. For more information, please call Julie at (847) 299-3528 or Barbara at 847-559-0076.
Looking for a fun and easy way to meet other BJBE members? How about helping out in the Judaica Shop while your child is in Sunday or Hebrew School? Don't worry -- we will train you! For information, please call Arlene Wineberg - 224-676-1112.