BJBE's Early Childhood Program at the Chava Center fosters a vibrant and innovative Jewish learning community where child-focused exploration, creativity, and collaboration inspire our activities and curriculum. Our professional staff creates a safe, nurturing, and stimulating environment designed to facilitate social, emotional, physical, intellectual, and Judaic growth and development. The Chava Center offers programs year-round, including: preschool, summer camp, on-site enrichment programming, and tot-adult classes.
Learn more about our programs for families with young children >>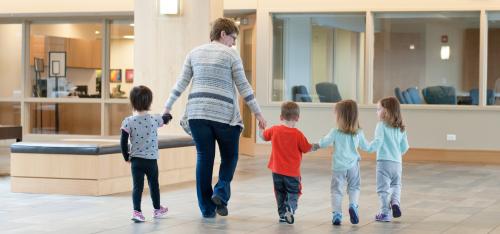 For registration information, please contact Susie Wexler or 847-940-7575.
View the 2016-17 Calendar of Events
JUF Right Start Program