As they journey to high school, college, and beyond, Chai School provides a pivotal forum for our teens to explore their Jewish identities and solidify their Jewish foundations. Our 7th-10th graders gather on Sundays to enjoy lunch as a community, followed by learning with their peers, led by teams of master teachers and our clergy in small and large group settings.
For more information on Chai School, contact Kelly Goldberg, Chai School Principal.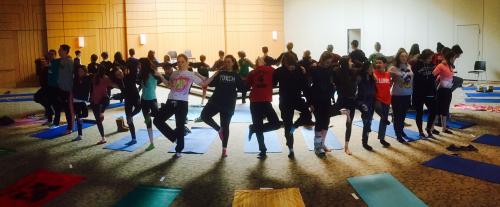 7th Grade
The focus of the curriculum is the Shoah as the students explore the question: What do I learn from the Shoah (Holocaust) about my responsibility to the Jewish community, the global community, and Israel our home?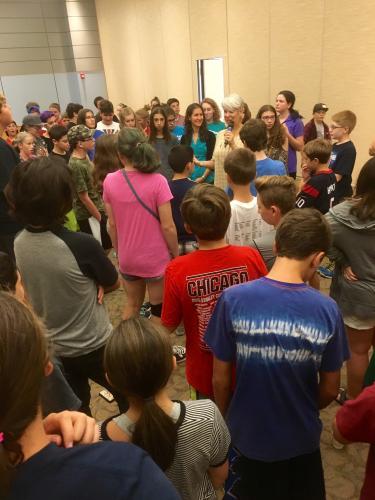 8th & 9th Grades
In 8th and 9th grades, they delve into the question: As a Jewish young adult, how do I navigate my relationships and life choices? Through a two-year rotation curriculum, they discuss relevant topics to today's teenage world, connecting them to Jewish text and values.
10th Grade
10th grade is Confirmation at BJBE, when the teens declare I am a Jew because...as they answer the question: Are you a Jew by birth or a Jew by choice?
11th & 12th Grades
The Jewish Life Fellowship is an exciting opportunity for 11th and 12th grade students to learn individually and in small groups with one of our rabbis or cantors. Through this program, our older high school students effectively consider the question: How does Judaism inform the adult I am becoming? In monthly meetings throughout the school year, each student and his/her clergy mentor will explore together what it means to live, study, and practice as a Jew. With the guidance of clergy and staff, each Jewish Life Fellow will determine the topic, scope, and schedule of the experience. Jewish Life Fellows will also have the option to take an internship that will provide leadership opportunities, engaging with members and programs at BJBE, or in a local organization or business. Jewish Life Fellows are invited to enjoy lunch with the other Chai School students on Sundays.
_______________________________________________________________
Click here to download a copy of Kelly Goldberg's Be Here Now: Showing Up for Our Teens in a Social Media World (From BJBE's Fall Adult Ed Series, 5777 - Cultivating Self-Esteem in a Social Media World)